76th Anniversary of D-Day and the Battle of Normandy
June 06, 2020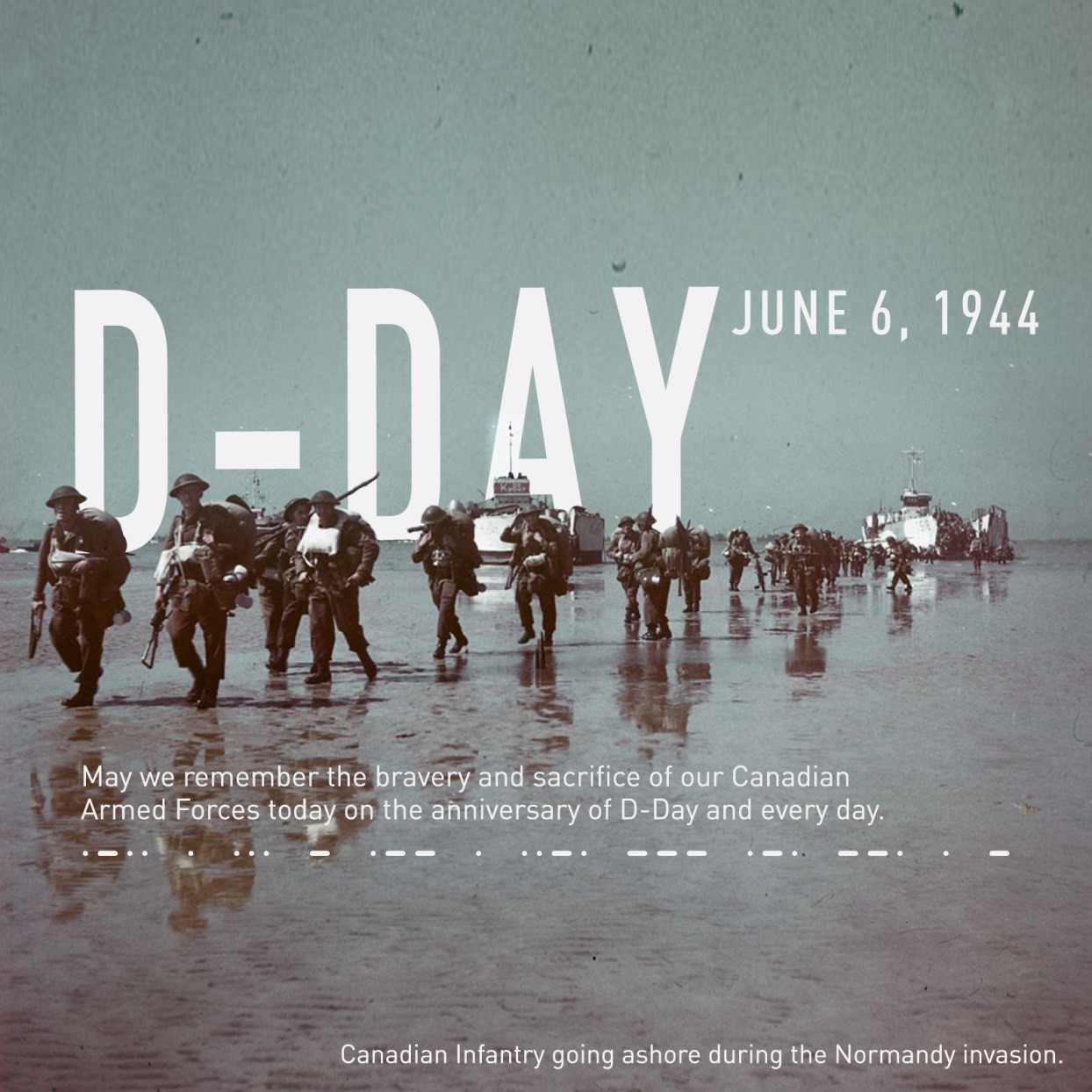 Today marks the 76th anniversary of D-Day.
On June 6, 1944, Canadian and Allied forces bravely fought their way through a heavily protected coastline in France, to secure beachhead against the Nazi regime. Of the nearly 150,000 soldiers who landed, approximately 14,000 were Canadian. The soldiers fought through machine guns, minefields, barbed wire, booby-traps, etc, and eventually successfully took the beach. Victory, however, came at a terrible cost; some 359 Canadian soldiers died, and many more suffered casualties.
Let us remember all the brave Canadians and Allied forces who courageously served at Normandy, to ensure our peace and freedom. We are forever grateful for their tremendous sacrifice.
Lest we forget.