A Christmas Message from MP Phil McColeman
December 14, 2017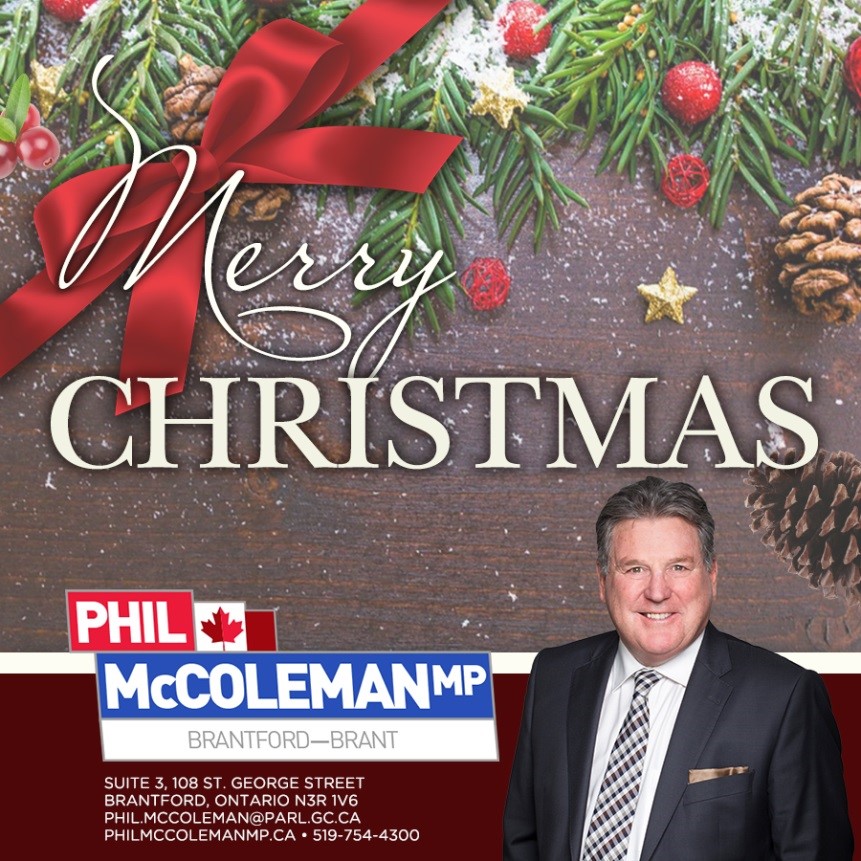 With the Christmas season upon us once again, it's a wonderful time to reflect on the year that has past and look forward to the year ahead with hope and anticipation.



We can relax and be with our loved ones, celebrate our faith, and take stock of what's most important.



Of all the joys of the season, perhaps none is more satisfying than the joy of giving. Not just the gifts exchanged between family and friends, but the gifts of time, money, resources and energy many of us give to those less fortunate than ourselves.



In the true spirit of the season, let us also remember and pray for our brave men and women in the Canadian Armed Forces whose duty is keeping them from their loved ones this Christmas.



From my family to yours, warmest wishes for a very Merry Christmas!



Phil McColeman
Member of Parliament, Brantford-Brant