Canada Summer Jobs 2019 – Call for Proposals
December 17, 2018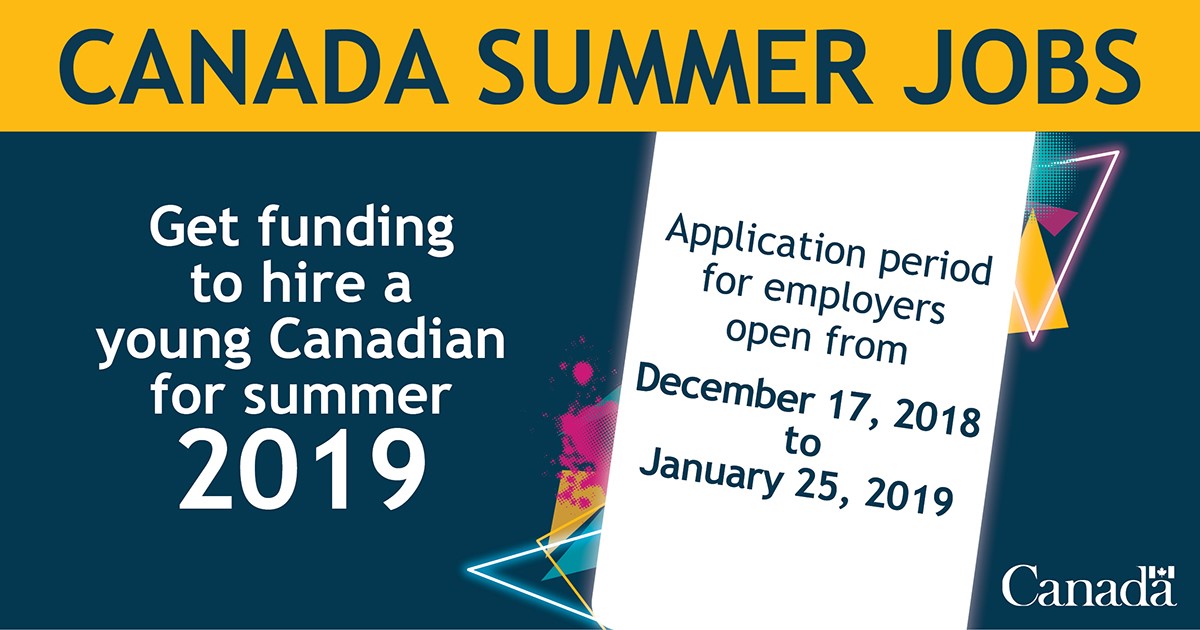 Canada's prosperity increasingly depends on young Canadians getting the education and experience they'll need to start their careers.
Summer jobs are key to helping young Canadians gain skills and valuable work experience needed to join the labour market. To create more opportunities, not-for-profit organizations, public-sector employers, and private employers with up to 50 employees can apply for funding from the Government of Canada.
The Canada Summer Jobs (CSJ) program creates quality summer job opportunities and valuable work experience for youth aged 15 to 30. Summer jobs are a great way for youth to build their resumes, all while earning a fair wage. They also help organizations fill labour gaps especially during the busy summer months.
Applications by employers for Canada Summer Jobs are being accepted as of December 17, 2018 until January 25, 2019.
For more information and to apply, please visit Canada.ca/Canada-summer-jobs or a Service Canada Centre.