Cheers to the New Year!
December 21, 2018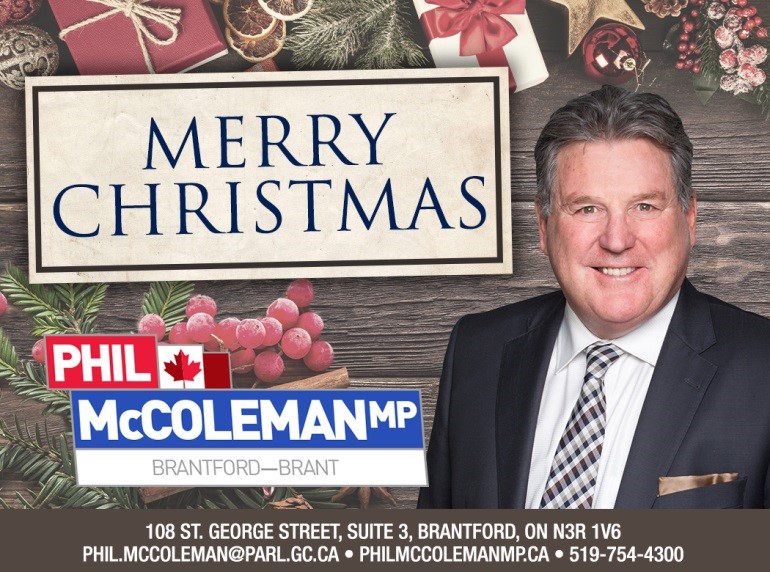 As the New Year approaches, we reflect on the year that has passed and look forward to the year ahead with optimism.
I'm extremely grateful and tremendously privileged to continue to represent you, the constituents of Brantford-Brant, once again. As we head into 2019, I welcome the opportunity to renew our commitment to working together to make our community and country even better.
Wishing you all a very Happy New Year! May 2019 bring you hope, happiness and prosperity.
Phil McColeman
Member of Parliament, Brantford-Brant