Happy Canada Day!
June 23, 2017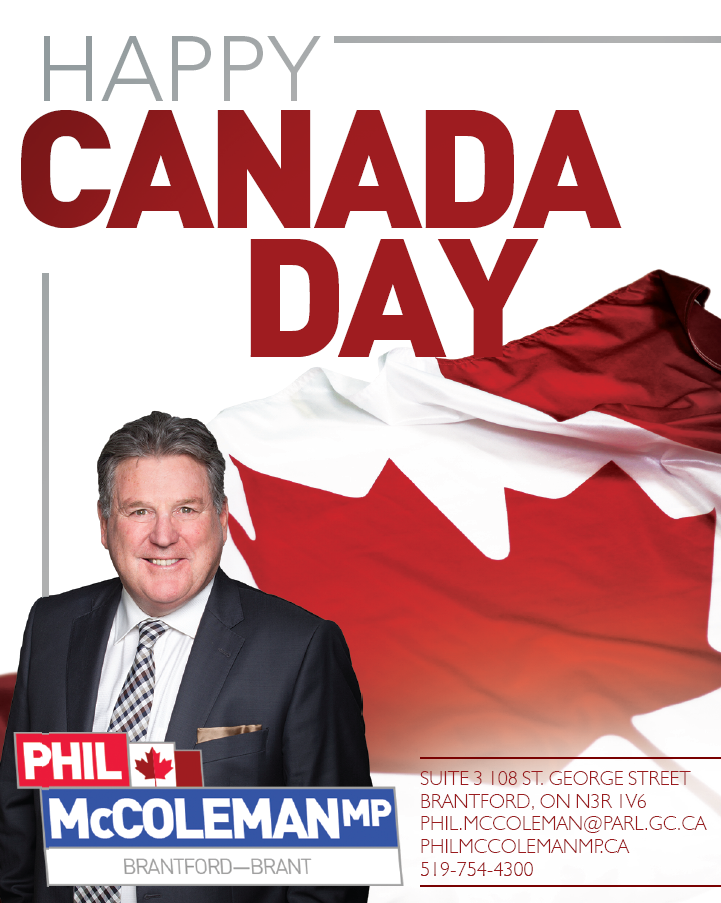 For all Canadians, Canada Day is a much-anticipated national holiday, and a welcomed opportunity for barbecuing, picnicking with friends and family, or even watching a fireworks display.
Canadians enjoy July 1 in many different ways, but Canada Day is, first and foremost, a day to celebrate the country we all know and love! This year marks the 150th Anniversary of Confederation – a pivotal milestone that allows us to celebrate Canada's rich history, culture and achievements.
On this monumental occasion, we remember how blessed we are to live in a society guided by shared values of peace, pluralism, freedom and democracy. We also remember that we can embrace these values thanks to the selfless work and sacrifice of our courageous men and women in uniform.
This Canada Day, please join me in celebrating our great nation and reflecting upon how incredibly fortunate we are to be Canadian.
Phil McColeman