Happy New Year!
December 15, 2017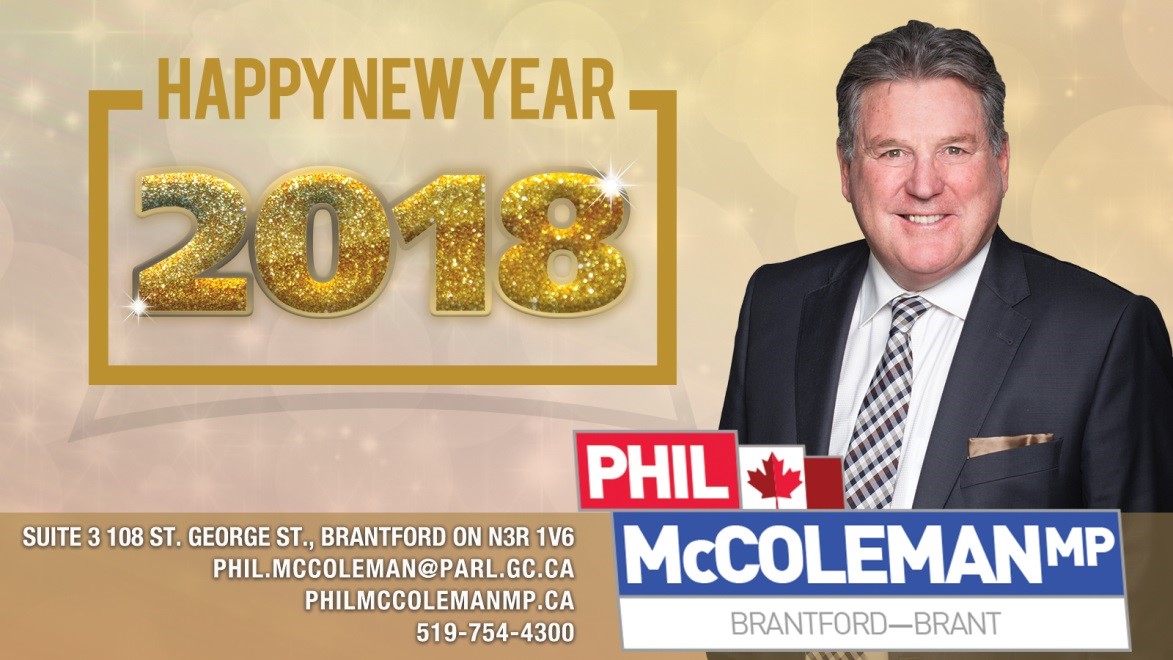 A new year brings time for reflection on the achievements and lessons of the year past, and hope for what the year to come may bring.
2017 has been a busy and productive year for our Official Opposition. My Conservative colleagues and I have been working hard to hold the Liberal Government to account. As we head into 2018, Canada's Conservatives will continue to deliver a strong, thoughtful opposition that will stand up for Canadians in the House of Commons.


As the New Year approaches, it is an honour and privilege to represent you – the constituents of Brantford-Brant – in the House of Commons, once again. As always, I will continue to do my best to advance the interests of our community, both here at home and on Parliament Hill.
I welcome the New Year with optimism and look forward to continuing to work together to make our community, our country and our world, even better.
From my family to yours, best wishes for a happy, healthy and prosperous 2018! 
Phil McColeman
Member of Parliament, Brantford-Brant