Happy New Year!
December 12, 2019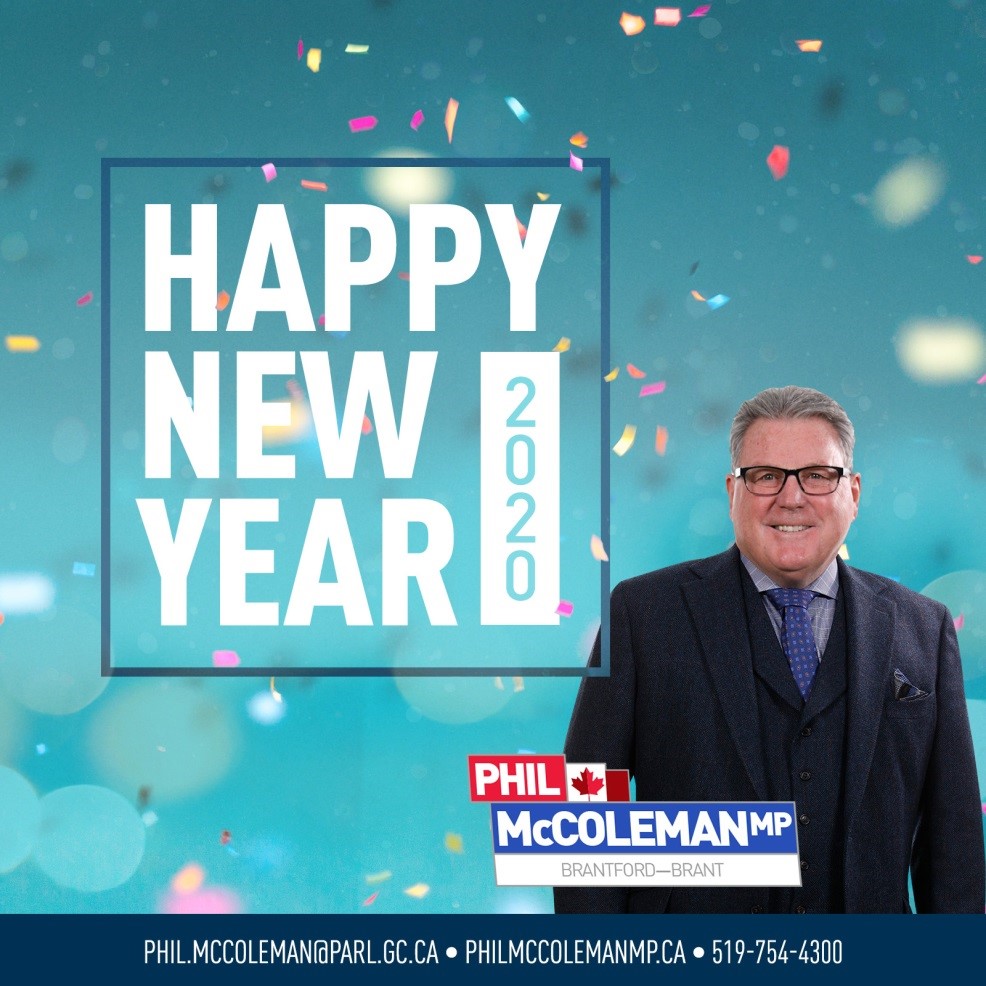 The New Year provides us with a chance to look back on the achievements and the lessons of the past year and reflect on what the year to come may bring.

I'm privileged and humbled to represent you, the constituents of Brantford-Brant, in the House of Commons for a fourth term. As we head into 2020, I welcome the opportunity to renew our commitment to working together to make our community, our country and our world, even better.

From my family to yours, I wish you a happy and prosperous New Year.
Phil McColeman
Member of Parliament, Brantford-Brant