House of Commons Page Program Applications Now Open!
October 04, 2017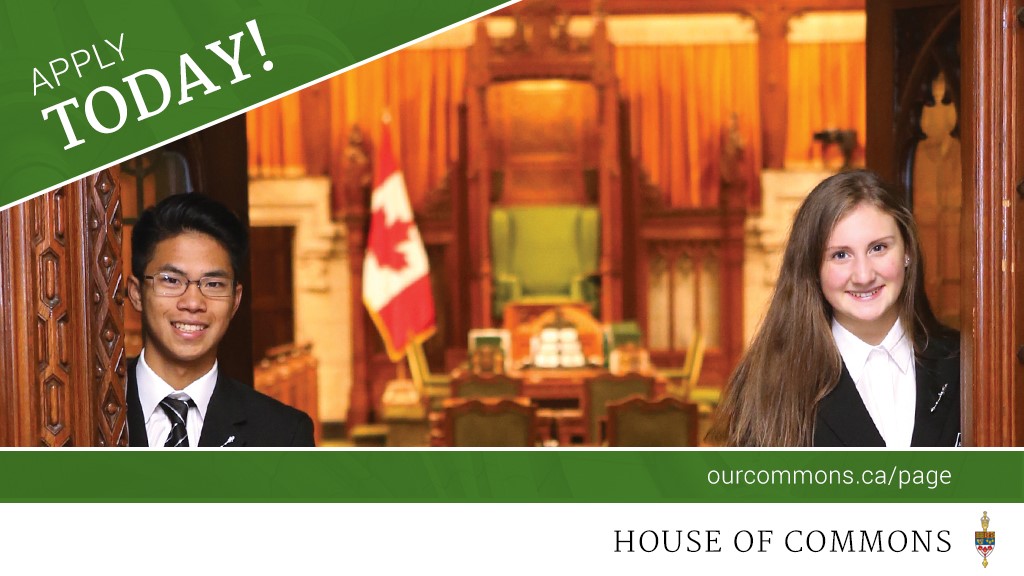 Are you beginning university next year? Can you speak both official languages? Are you interested in the work of Parliament? If so, become a House of Commons Page!
In the Chamber and around Parliament Hill, Pages live and breathe the history and action of one of Canada's oldest political institutions. They are responsible for a wide range of tasks directly related to Chamber activities, and have the opportunity to broaden their knowledge of Parliament by playing a role in the rich traditions of the Canadian parliamentary system.
If you or someone you know is interested in living the action on Parliament Hill and witnessing Canadian history as it unfolds, check out the following link to learn more about this unique program: https://www.ourcommons.ca/About/PageProgram/Index-e.html