Merry Christmas!
December 12, 2019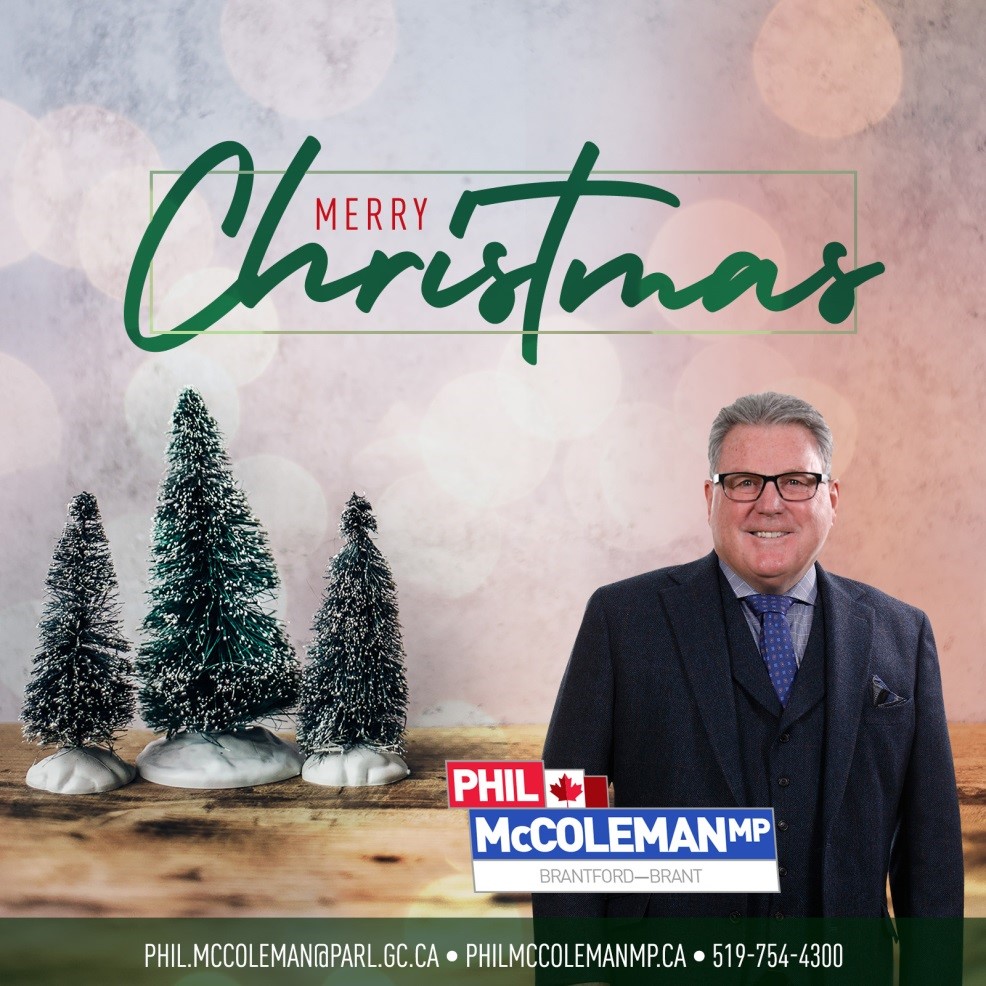 Christmas is a wonderful time of year! During the holiday season, we slow down and take stock of what's most important in our lives. We relax, spend time with our family and friends, celebrate our faith and reflect upon our good fortune.

Christmas is also a time of giving. So, in the true spirit of the season, consider lending a helping hand to those less fortunate, so that they too may experience the joy of Christmas.

Let us also keep in our thoughts and prayers the brave men and women of the Canadian Armed Forces who are not able to celebrate with their loved ones this holiday season.

From my family to yours, I wish you all a very Merry Christmas!
Phil McColeman
Member of Parliament, Brantford-Brant