Remembering the Battle of Vimy Ridge - 2018
April 09, 2018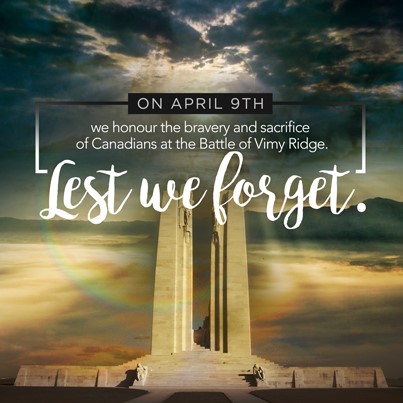 On April 9th, Canadians remember the courage and sacrifice of our brave men and women in uniform, who during the First World War, triumphed over the German army at Vimy Ridge.
While it was a remarkable victory, it came at a great cost. Thousands of soldiers were wounded and nearly 3,600 Canadians lost their lives to secure our peace and freedom.
The heroism of our troops was one of the driving forces in creating a new and stronger sense of Canadian identity here at home. Canada's victory also elevated our international stature and put our nation on the world stage.
Today, let us pay tribute to the tremendous sacrifice of all those who fought in this historic battle. And, let us also honour all those who have kept and continue to keep our country safe.
Lest we forget.