Veterans' Week
November 05, 2017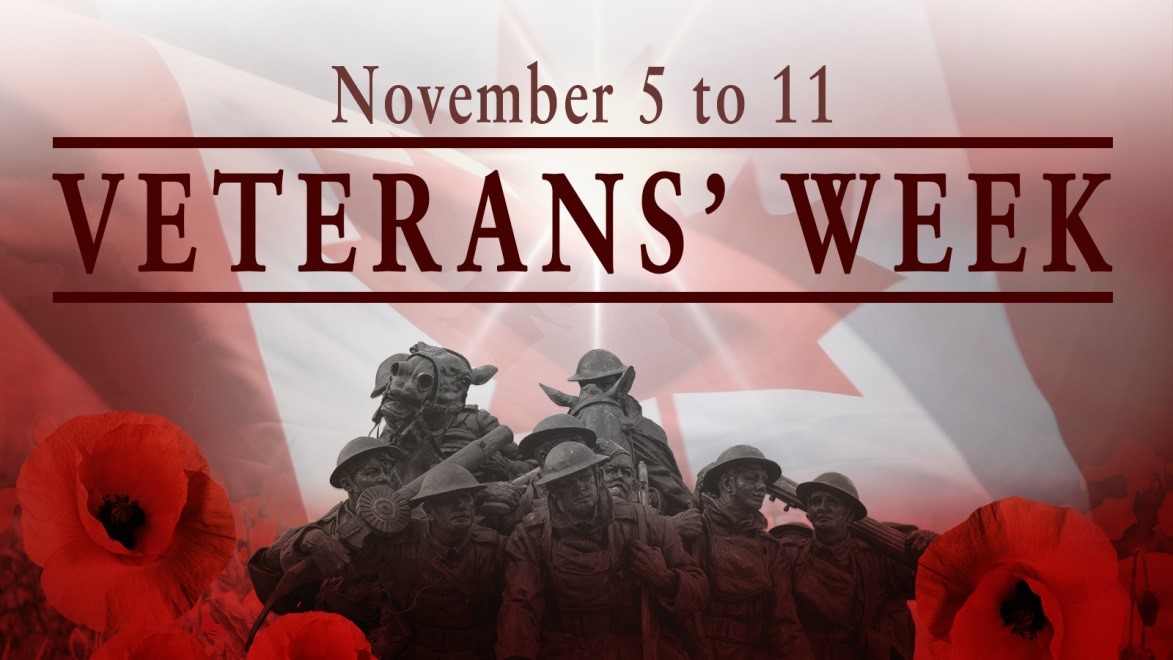 Each year, from November 5 to 11, Canadians from coast to coast to coast mark Veterans' Week. This is a special time to remember the tremendous sacrifices of Canada's men and women in uniform.
The selfless service of Canadian Armed Forces members during times of war, conflict and peace have helped define and shape our country. Indeed, throughout our nation's history, Canadian men and women have bravely fought tyranny and evil around the world, defending our country, our values and our way of life.
During the First World War, more than 650,000 Canadians and Newfoundlanders served overseas, while thousands more trained in preparation to join them, and hundreds of thousands of other Canadians worked on the home front to support the war effort.
In places like Dieppe, Vimy and Passchendale, entire generations sacrificed to defend freedom, peace and democracy, and ultimately established Canada as an independent force on the global stage.
Later in Korea and most recently in places like Afghanistan and Northern Iraq, Canada's long and proud history of fighting for what is principled and just has continued.
We are eternally grateful for Canada's Veterans who, at great personal cost, defend our freedoms.  During Veterans' Week, let us reflect on these freedoms and renew our determination to never forget the legacy and tremendous sacrifices of Canadian Veterans.
This Veterans' Week, please join me in extending a heartfelt thank you to Canada's Veterans.
Phil McColeman
Member of Parliament, Brantford-Brant